PHARMACEUTICAL & BIOTECH TEMPERATURE CONTROLLED STORAGE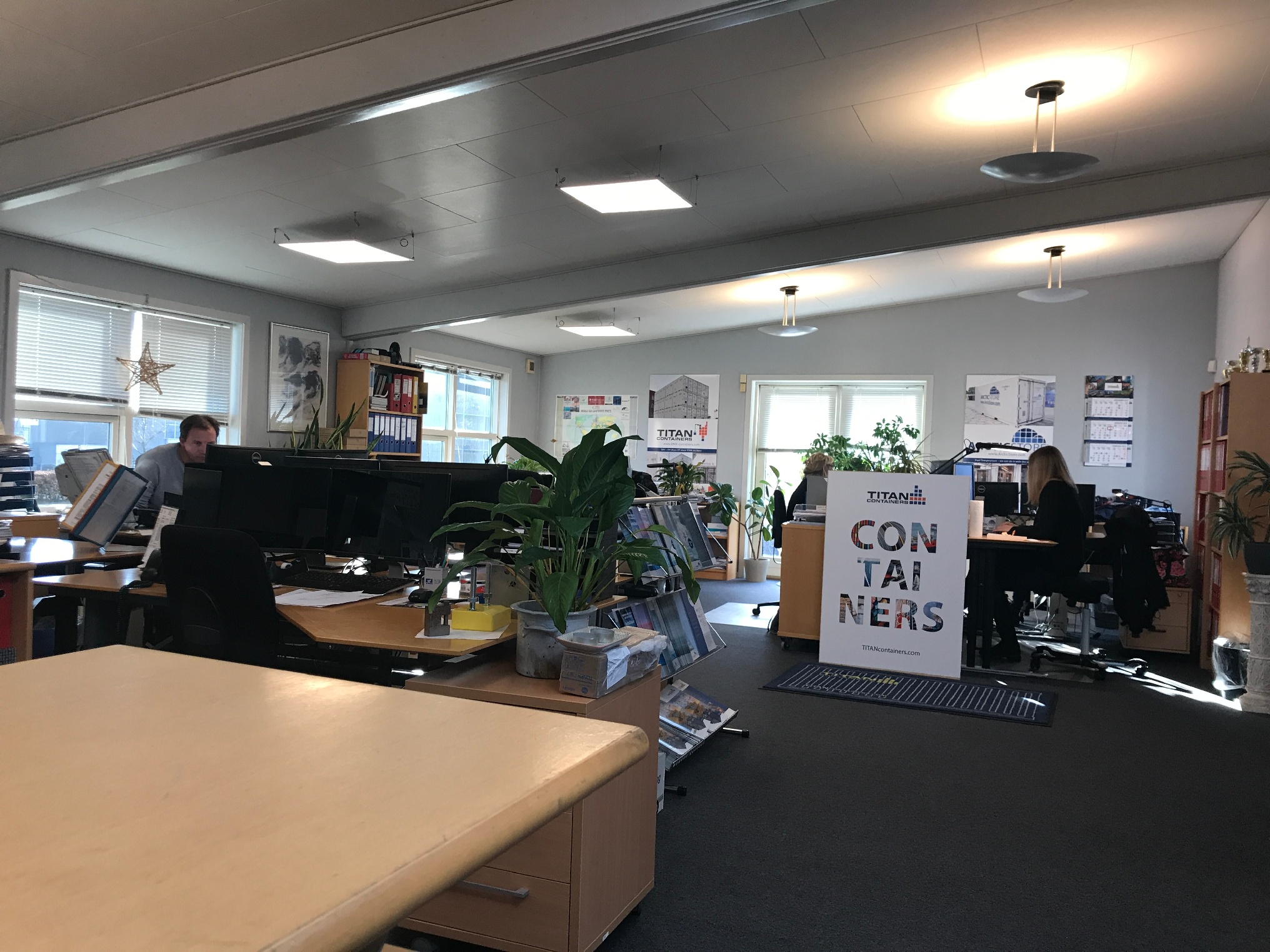 PHARMACEUTICAL PRODUCTION
In a highly regulated industry marked by economic and logistic challenges , ArcticStore provides efficient and reliable temperature controlled storage solutions ranging from below -70'C to to +40'C. Our products always perform as promised.
See also
We supply temperature controlled storage solutions to pharma manufacturers in many countries, at many temperatures from below -70°C to in excess of +40°C.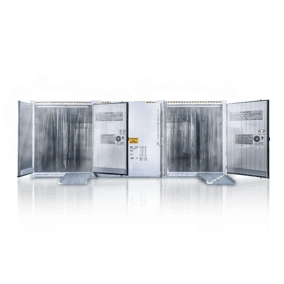 Whilst many are standard ArcticStore solutions there are also many bespoke design and use applications with SuperStore open plan cold stores and special model cold storage containers.
Many of these relationships span the 15 years and more and include Pharmaceutical Industry segments such as API, biologics, therapeutics & vaccine production.
Our extensive product range, superior quality and reliability as well our industry experience make us a natural choice in a very demanding manufacturing industry.
When the drugs are manufactured there is the cold chain to transport the products to market places.
COLD CHAIN MANAGEMENT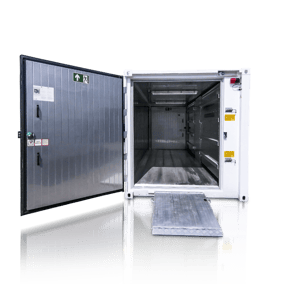 Providing integrated solutions in the cold chain logistics process of refrigeration, storage and distribution of pharmaceuticals that can constantly maintain low temperatures. Having established ArcticStore is the best cold storage containment global pharmaceutical companies can replicate this solution across several of their global facilities.
Our products are also very suitable for preparing and freezing the various PCM's used extensively instead of dry ice.
Remote monitering, control and digital data logging is provided by the integrated refrigeration software and SmartArctic Remote Monitering Modem (RMM).
LAST-MILE DISTRIBUTION
ArcticStore enables conditioning of PCM's (phase change materials) to companies specialising in delivering pharmaceuticals to patients, hospitals and pharmacies in temperature controlled packaging.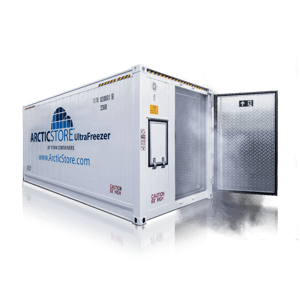 When the products arrive for last mile logistics there are new storage requirements.
Industry Compliance
Supporting quality management process using digital data logging via SmartArctic RMM or direct from the controller installed in the refrigeration unit.
ArcticStore containers can be certified to comply with good distribution practice (GDP)
More than 30 years experience supplying temperature controlled storage solutions.

Probably the biggest temperature storage range from below -70°C/-94°F to more than +70°C/158°F.

Customer needs and expectations in focus and always 1st priority. See customer testimonials.

24/7 SmartArctic remote control and monitoring with data download and alarm settings.

Global supply of identical products that work in all climates and at all set-points.

With our in house Transport division, we deliver to all UK counties and regions including Northern Ireland. We can even supply next day in many areas.

Always competitive rental and sales prices with flexible terms.