Accessories and Add-on services
We offer a range of accessories and add-on services to improve customer satisfaction and product suitability. These include:
SmartArctic remote monitoring and control

Support legs for elevated container requirements like at loading ramps

Noice reducing acoustic cabins for inner-city, residential and other noise restricted environments

A selection of ramps for easy user loading and unloading

Delivery and collection transport including crane, tilt-trailer, side-lifter services

Regular servicing schemes to ensure optimal performance

SOLAR power options

GDP certified ArcticStores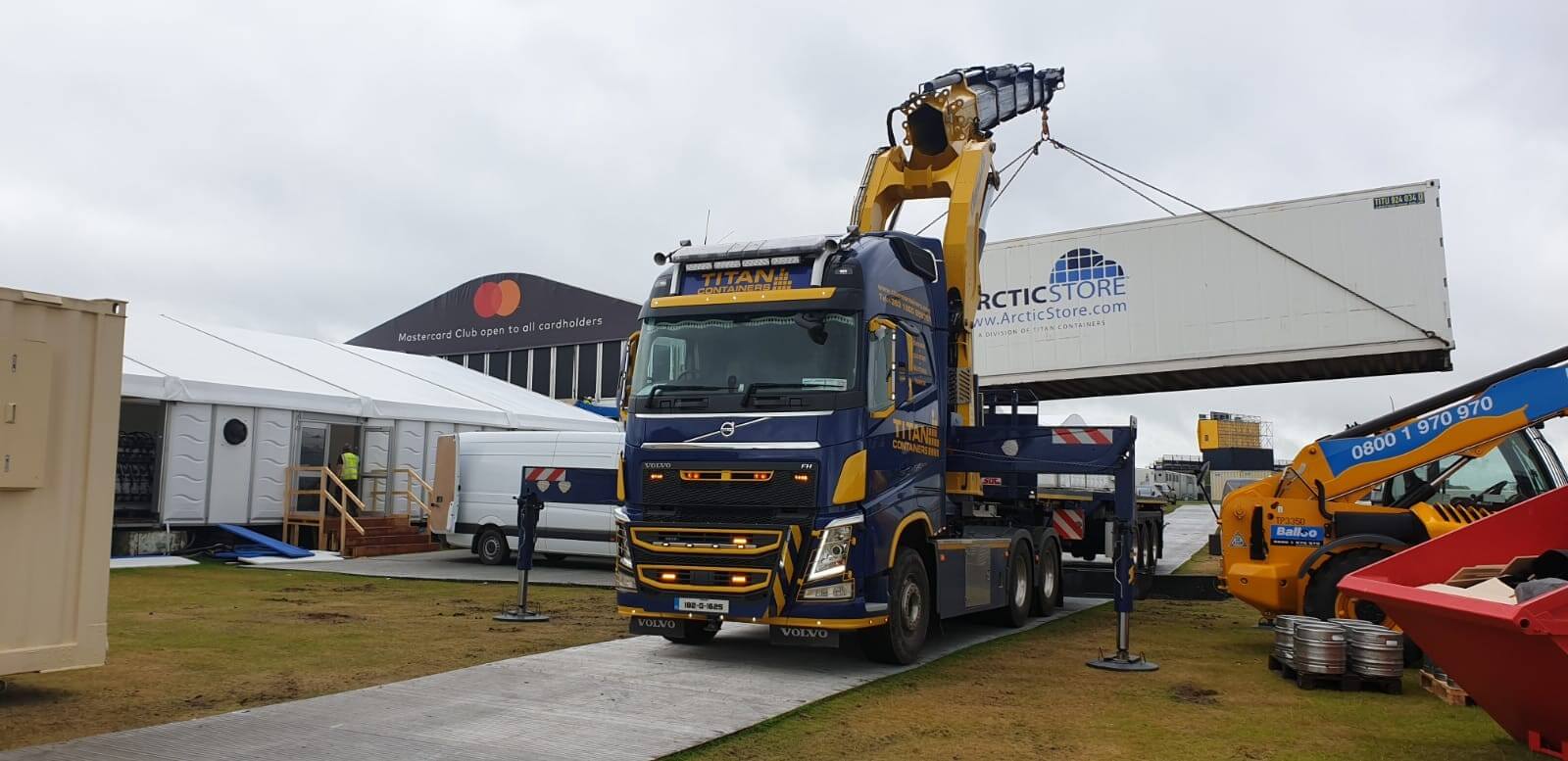 SmartArctic
Maintain 24/7 control and monitoring of performance with our SmartArctic app.
SmartArctic access the data logger and can show current or historical performance. Data can even be remotely downloaded. Read more

SUPPORT LEGS

Where containers need to be elevated above the ground level we can supply support legs at varying heights to support each corner. In some countries, 40' containers are also centrally supported.
Can be used with all ArcticStore models.
Local variations in design but the same functionality.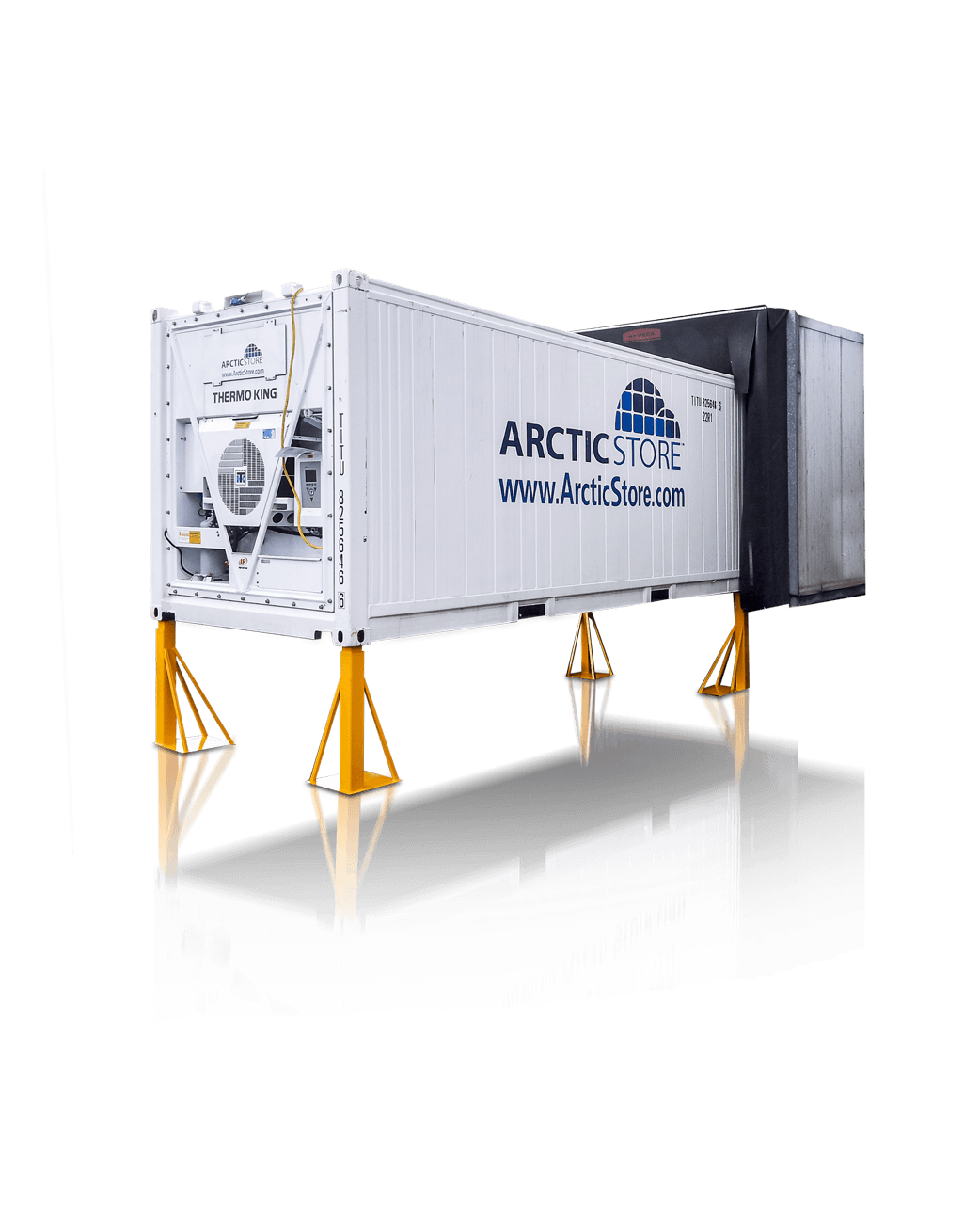 ACOUSTIC CABINS

The refrigeration produces DB levels in excess of the maximum permitted for certain noise-sensitive environments like residential and inner-city areas.
Our acoustic cabins reduce DB emissions to within the tolerated maximum levels through noise-absorbing insulation. Require electrical power to drive air fans required to remove excess heat from the refrigeration plant.
Suitable for all standard ArcticStore products. Local variations in design but the same functionality.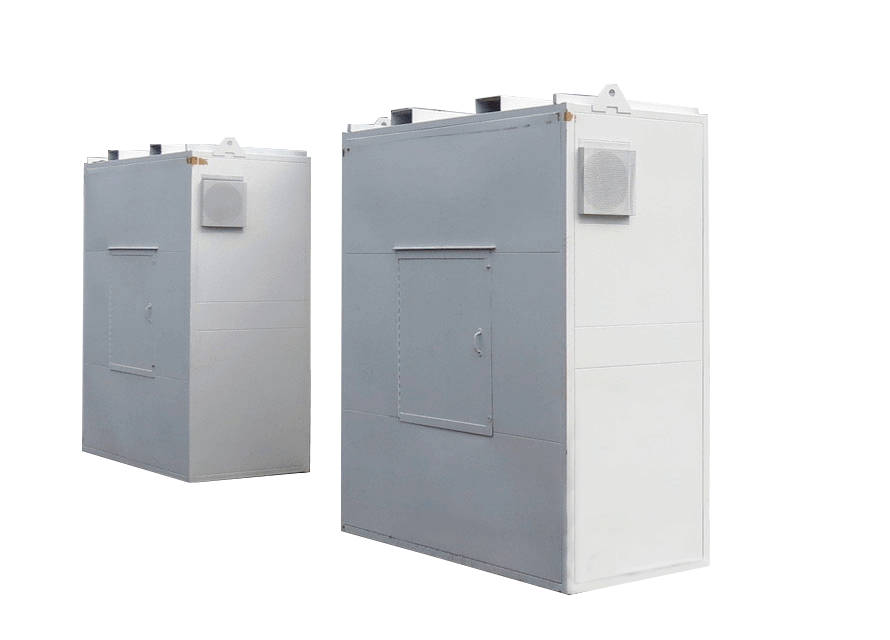 Loading ramps

100% compatible with our ArcticStore and SuperStore models that include a ramp retainer to avoid movement under use. Similar functionality ramps can also be supplied for other brand models.
Doors remain 100% operational with the ramp in position.
Special application ramps can also be supplied.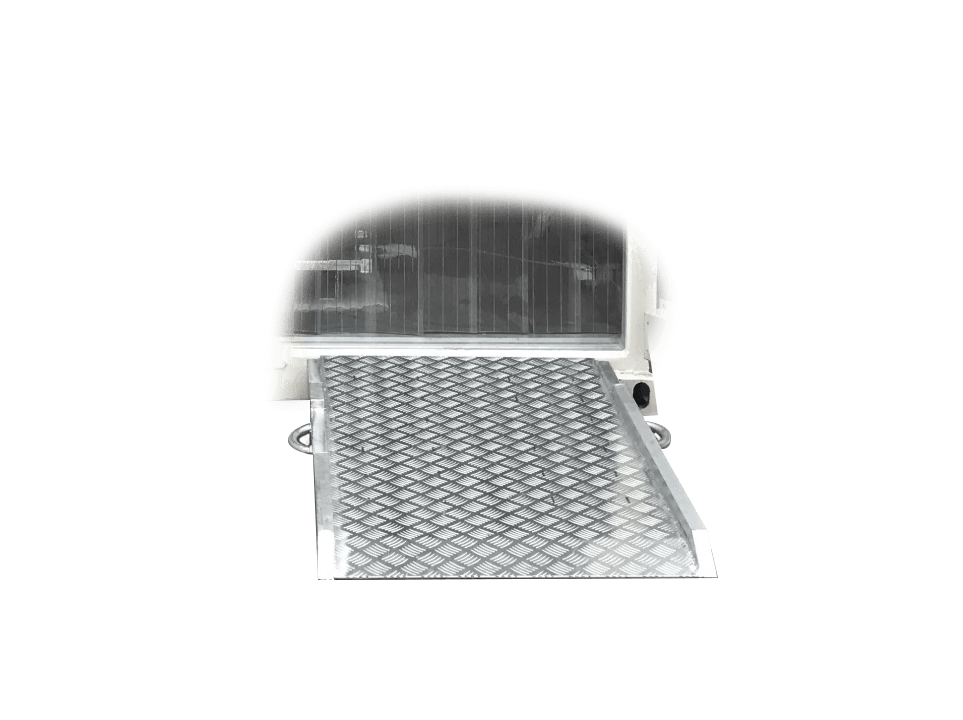 Transport services
In the UK, HIAB (crane mounted lorry) are used for our deliveries. For complicated installations it can be required to employ mobile crane(s)
With our in house Transport division, we deliver to all UK counties and regions including Northern Ireland. We can even supply next day in many areas.
TITAN operate its own vehicles throughout the UK. We operate both HIAB trucks for container deliveries and Electric service Vans for our mobile engineers.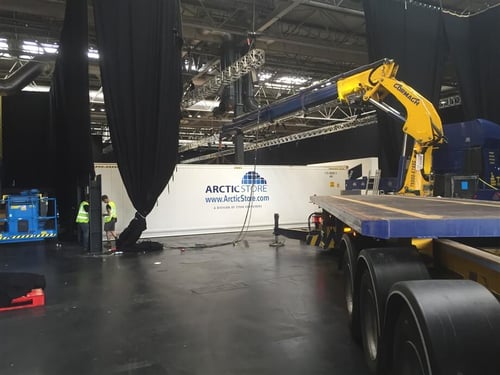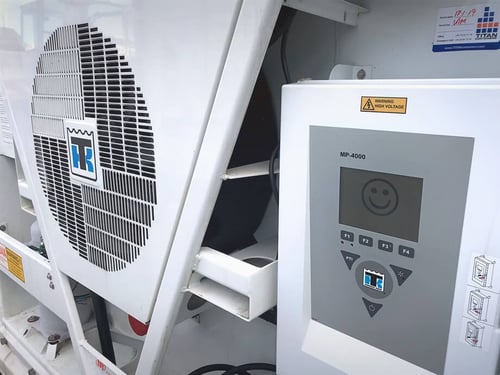 Servicing
Whilst extremely robust and reliable our refrigeration is electrical and mechanical and both attributes perform best with regular professional servicing.
Only for longer-term rentals, we suggest annual or bi-annual service visits depending upon local climate and conditions.
Preventative work includes inspection and control of the refrigeration and particularly the removal of biological debris like leaves and dust that can reduce performance and increase running costs.
Gen Set
Purpose built clip on generator to supply electric power to the refrigeration plant.
Originally designed for power supply whilst loaded containers were under rail and road transport they now provide important backup for storage containers in regions where power supply is unreliable.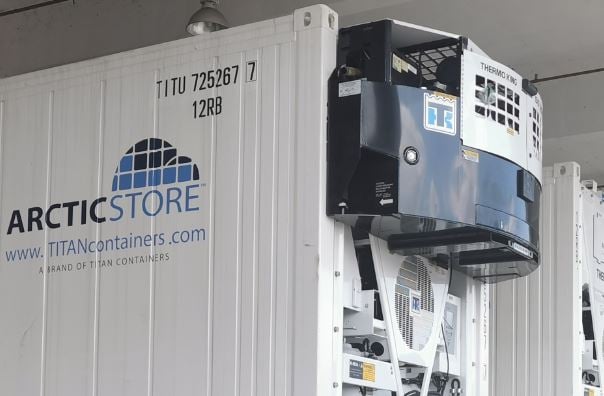 Harness solar energy
Reduce your grid power consumption with Arctic solar solutions.
40FT/12M container roof mounted solar panels can supply around 4 kw/hour when the sun is shining. This is a typical average consumption. Surplus power will be absirbed back to your internal power grid and used elsewhere. Read more.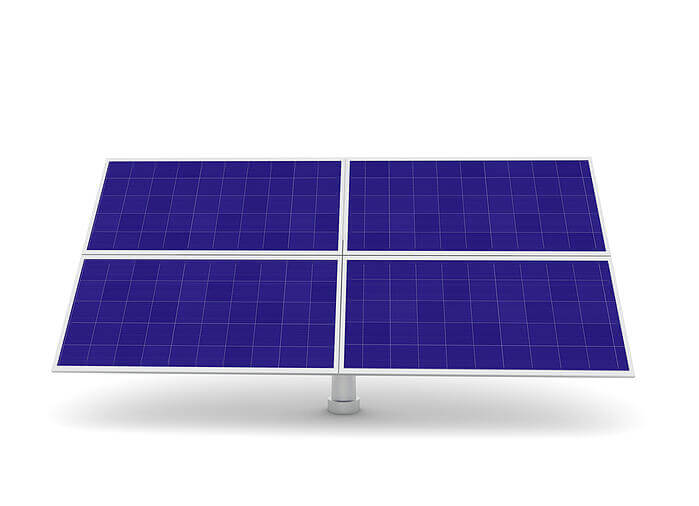 Our most popular products
Affordable solutions available nationwide
ArcticStore Accessories
SUITABLE ACCESSORIES FOR USE WITH STORAGE REFRIGERATED CONTAINER
Arctic

Store Accessories
OUT IN THE REAL WORLD
We love receiving photos from our customers!